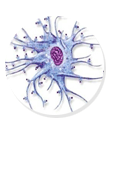 Comparability Studies of Biologics
In the development of the biosimilar, it is impossible to produce a biologic drug that is identical to the innovator drug due to the complexity of biologics. Therefore, comparability studies which rely on analytical methods to compare the biosimilar to the innovator product are the requirement by various regulatory agencies in the drug development process. The structural and functional analyses are the key part of comparability study.
ProtTech has provided high-quality services to a large number of pharmaceutical and biotech companies in the Analytical Characterization of many Biosimilar products, including several biosimilar products have been approved in EU and US. Our biologic characterization service package includes Primary structure analysis (-N- and C-terminal sequence analysis, sequence variants analysis, peptide mapping); disulfide linkage analysis, isoelectric focusing, Glycan mapping, glycan structure determination by MS/MS fragmentation analysis, Glycan linkage analysis, Sialic acid analysis, Molecular weight distribution, etc.
Please contact us if you are interested in our biologics characterization service.