Recombinant Human Fibroblast Growth Factor 1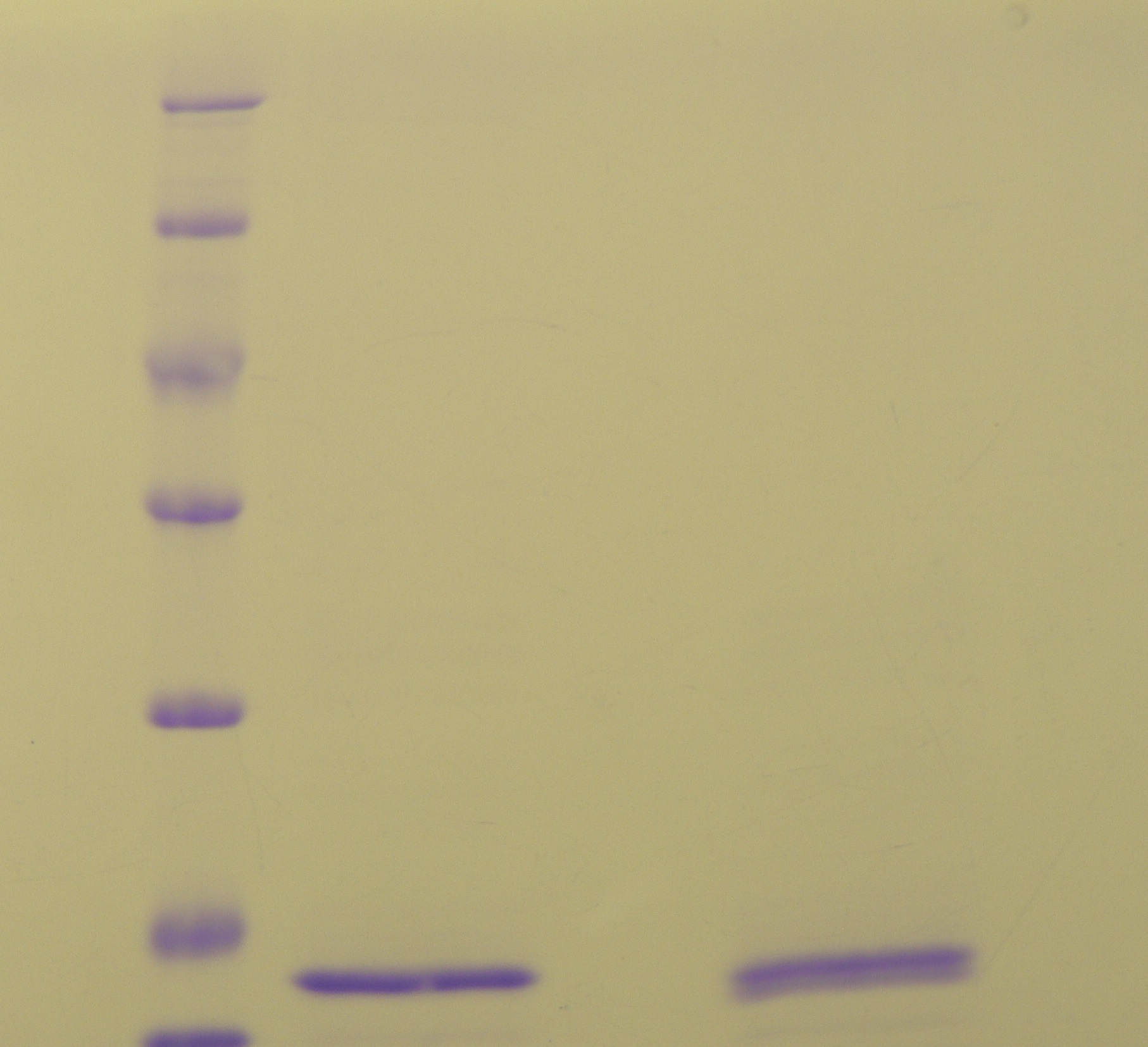 Recombinant fibroblast growth factor 1 is involved in many different biological processes including development, tissue repair, and angiogenesis. FGF1 interacts with FGF receptors to induce signaling.
Sequence:.MGFNLPPGNY KKPKLLYCSN GGHFLRILPD GTVDGTRDRS DQHIQLQLSA ESVGEVYIKS TETGQYLAMD TDGLLYGSQT PNEECLFLER LEENHYNTYI SKKHAEKNWF VGLKKNGSCK RGPRTHYGQK AILFLPLPVS SD
MW: 16 kDa
Quality control: Verified by disulfide mapping and Mass Spectrometry analyses.
Storage conditions: - 20 C. Avoid repeated freeze-thaw cycles.
Purity: >95% by SDS-PAGE gel
Concentration: 0.2 mg/mL
Formulation: 1 M ammonium formate buffer at pH 6.0, sterile filtered through a 0.2 micron filter
Source: E. Coli
Reference:
1. Nabel, Elizabeth G., et al. "Recombinant fibroblast growth factor-1 promotes intimal hyperplasia and angiogenesis in arteries in vivo." Nature 362.6423 (1993): 844-846.
Application:Optimal concentration for the desired application should be determined by the user.
| | |
| --- | --- |
| Cat No.: | PT-CF-hFGF1 |
| Product Name: | Recombinant Human Fibroblast Growth Factor 1 |
| Type: | Protein |
| Property: | |
| Origin: | |
| Source: | E. coli |
| Application: | FOR LABORATORY RESEARCH USE ONLY. |
| Formulation: | |
| Purity: | >95% by SDS-PAGE gel |
| Storage: | -20 C. Avoid repeated freeze-thaw cycles. |
| Limitation: | |
| Note: | |