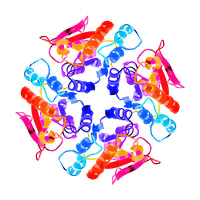 Therapeutic Antibody Discovery
ProtTech's therapeutic antibody discovery platform is based on our proprietary IDAS (Immunoglobulin Direct Affinity Selection) technology, in which high affinity antibodies are directly selected from animal serum based on antibody's affinity towards immobilizes antigens. Combining with plasma cell sorting and antibody gene deep sequencing, our technology is capable of screening a large sequence space to discover the therapeutic antibodies with high affinity and in vivo optimized physicochemical properties.
Please contact us for your protein analysis inquiry or request.