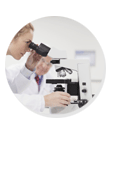 Bio-Similar Development
We provide following service package to help our clients in the development of bio-similar antibodies. It contain following steps:
1. Determining the exact sequences of a marketed antibody drug product .

2. Developing CHO cell lines for antibody expression.

3. Expression and purification of antibody in small amount.

4. Conducting comparability study of expressed antibody with the marketed antibody drug as reference.
Please contact us if you are interested in our bio-similar antibody development service.